welcome to artistshousebern
(rooms+apartment, minimum stay 3 nights)





House (winter)




Garden (summer)




1st Floor Bathroom (shared)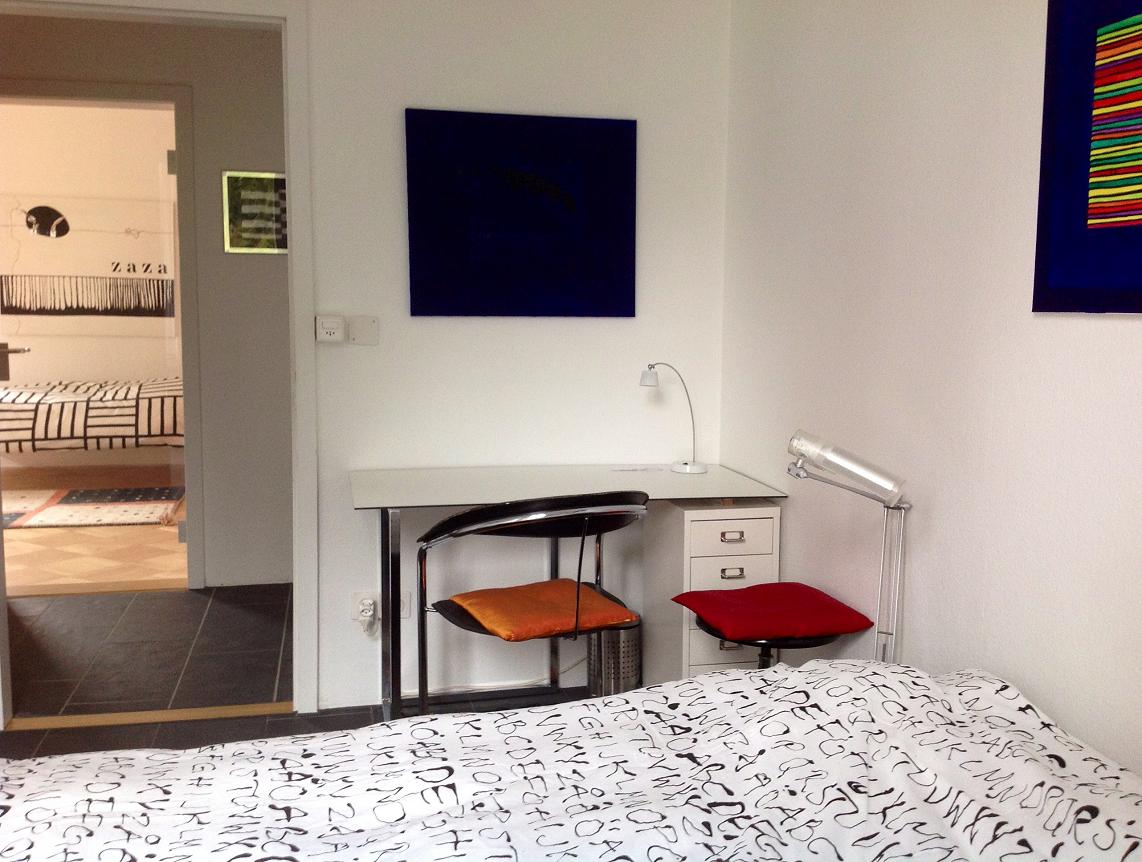 Room Mary (single 65 CHF)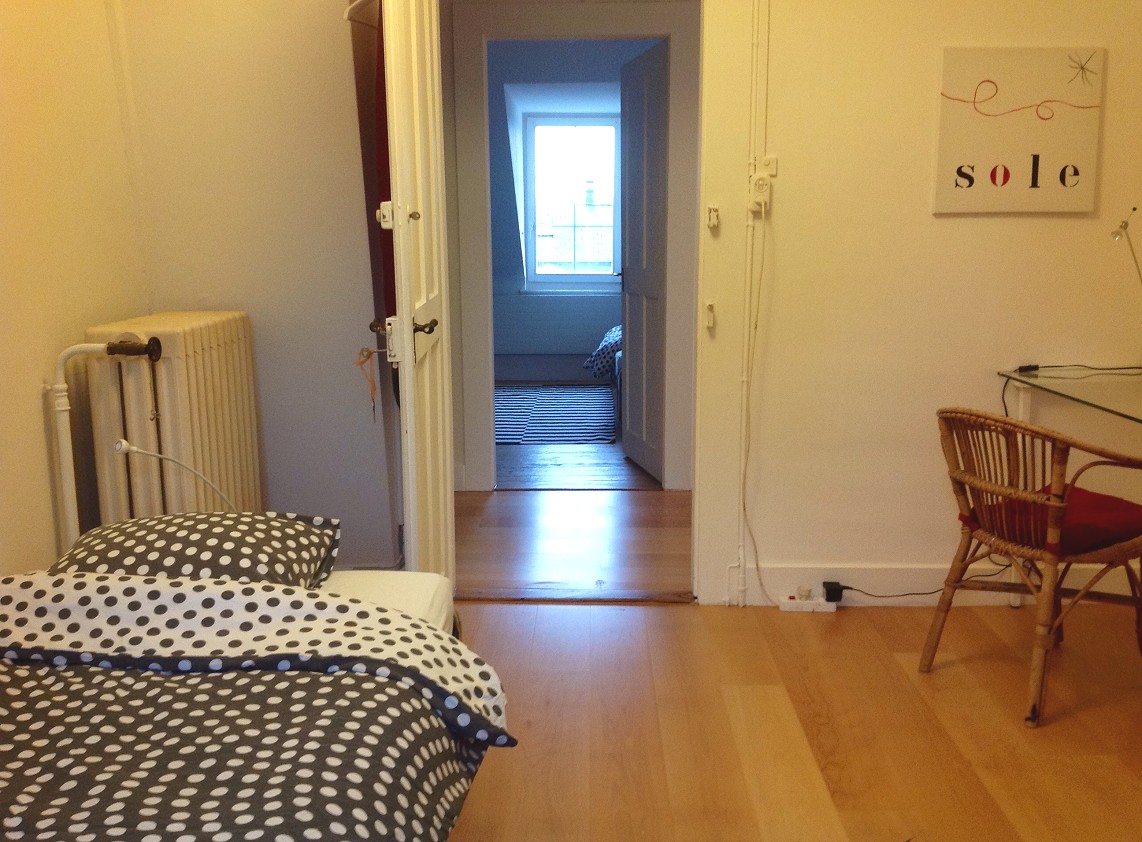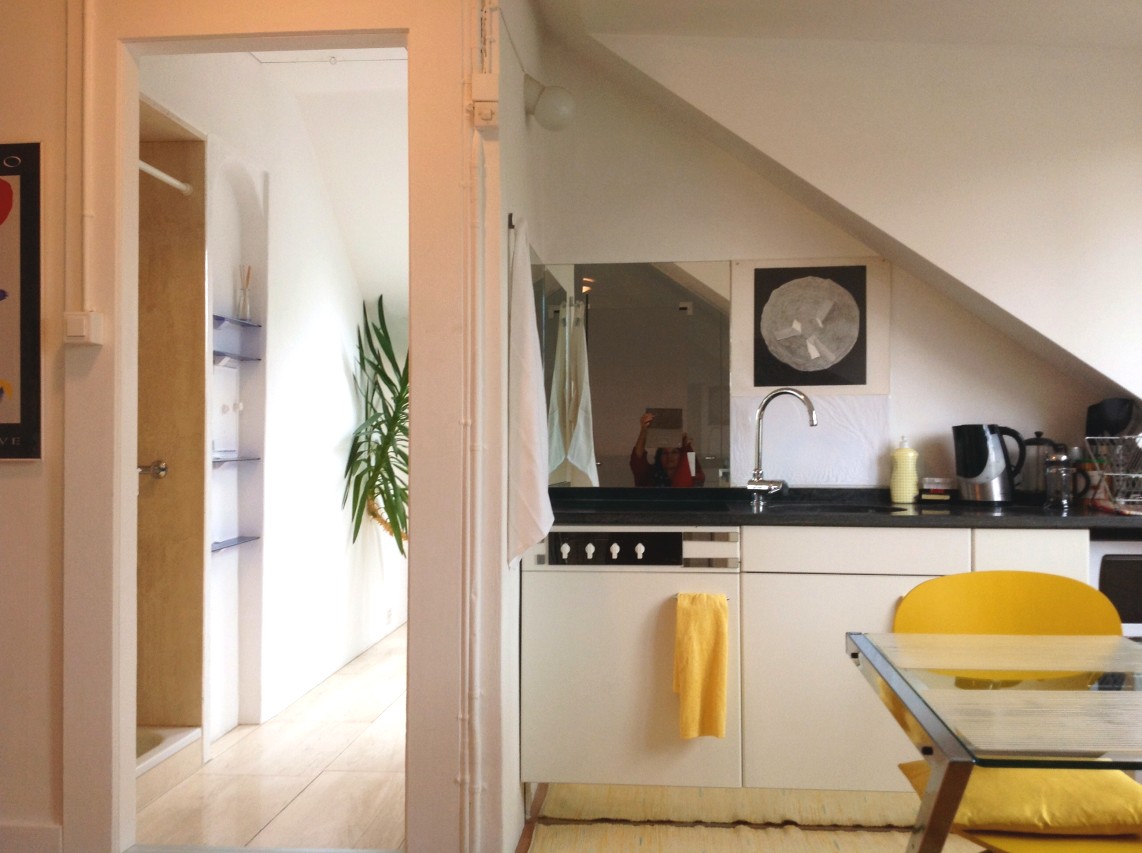 Apartment (up to 4 people, 2nd floor, without lift, 250 CHF)




Parking, and Smoking Area




For rainy days

Location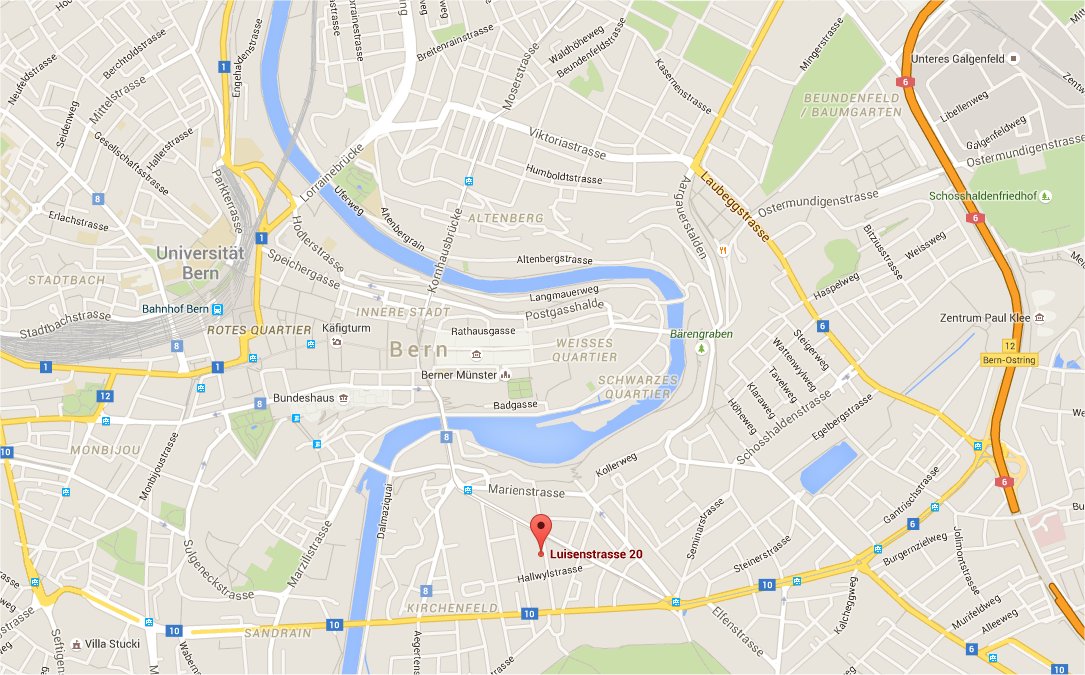 artistshousebern is located at Luisenstrasse 20 in Bern, easily accesible both by car and by public transport.
From the city center of Berne, take tram No.7 (direction Ostring) or No.8 (direction Saali) and get off at tram stop "Luisenstrasse", 20m away from the guesthouse.
artistshousebern is within walking distance of the city center.

For a stay of less than 3 nights a short stay supplement is added to the room rates given above.


If you want to have a look at my other guesthouse, visit artistshousemuri (Maisonette)


Contact: Cilgia Rageth, Luisenstrasse 20, CH-3005 Bern, Phone: +41 31 352 40 86, Email: cilgiarageth@gmail.com, Internet: www.artistshousebern.ch